5-Phase Bible Study Program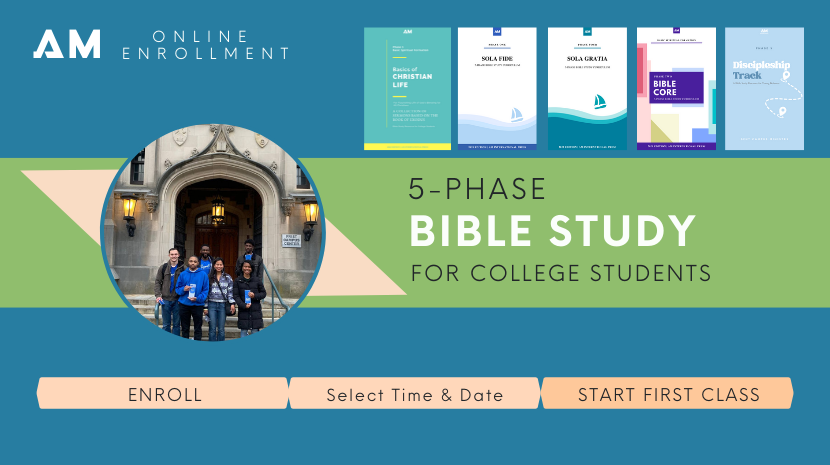 About Course
Our 5-Phase Bible Study Program is designed to serve every student at all levels of faith to know Christ Jesus and be saved through His grace. The Study is divided into five levels to cover different parts of the Bible according to the specific themes. The program covers basic doctrines of salvation, four major themes of the bible, key contents of the Books of the Gospel, Basics of Christian life and History of God. It allows students to have diverse opportunities to learn Bible from the basic level up to gain profound understanding.
What Will You Learn?
Students will gain an overview on the Bible understanding key themes of the Scripture. The course will help all participants to interpret their life and the world they live in based on the Words of God.
Course Content
Phase 1 – Sola Fide
Basic Understanding on the Doctrine of Salvation
Phase 2 – Bible Core
Phase 3 – Application
Phase 4 – Focus
Phase 5 – Acts