What We Do
AM International is a world-wide community of believers dedicated towards the spreading of the Gospel across university campuses.
AM fosters a Christ-centered network of young Christians for the mobilization of campus mission.
The youth are the leaders of today. AM seeks to empower our leaders with the Word of God so that they may lead with the power of truth.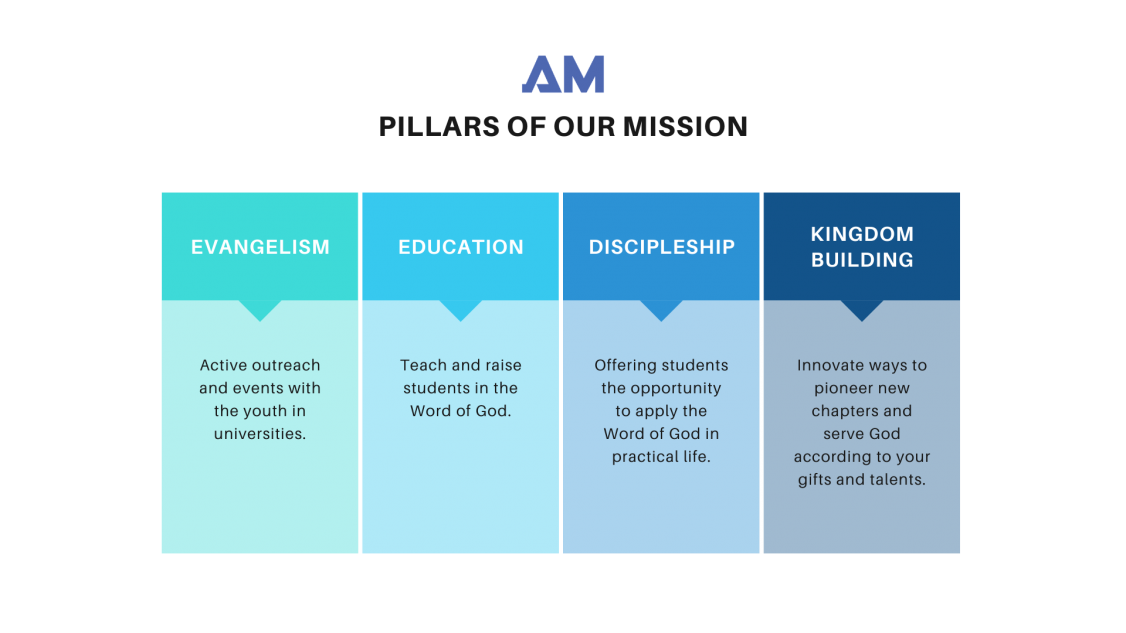 AM staff, volunteers, and members use their talents and gifts to participate in God's mission of teaching the Gospel and making disciples among the youth of the world. Our small/large group Bible studies, leadership training, online education, and short-term mission trips provide countless opportunities for young people to participate in God's mission. Our main departments for basic operation include