God made us desire to connect with others and be understood, appreciated, accepted, and cherished. We aspire to form friendships and loving relationships.
We believe that the Gospel builds a foundation of true fellowship among us. Our unity begins from the Gospel, the story of Jesus Christ. God was hidden high above, unknown and untouchable to man. However, this God was pleased to disclose and exhibit who He is through His Son, Jesus Christ. The Gospel illustrates the beautiful life of the Son of God, Jesus, who came humbly, lived faithfully, and loved us until the point of death on the Cross. His life did not end in death only. He rose from the tomb and proclaimed his victory over the power of death. His ascension and promise to return fill us with timeless hope and joy. And this shared joy in Jesus is our shared ground where we stand together.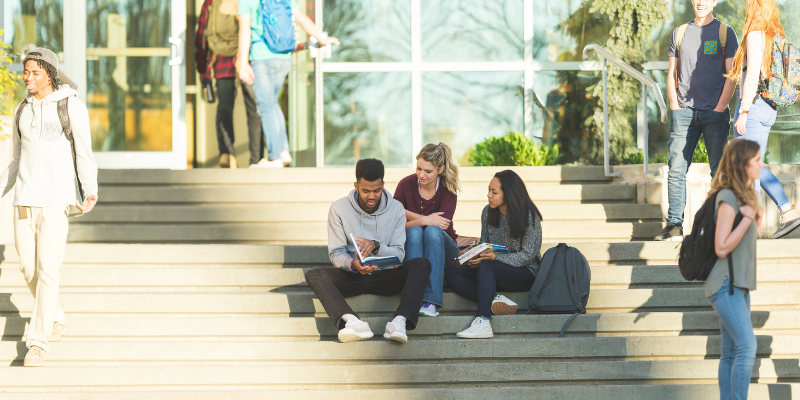 There are different ways to start your journey of faith through AM.
Subscribe to our Websites
If you prefer to stay connected by receiving AM program updates and news, subscribe to our Websites, amintl.org or amcademy.org.
Spiritual Counseling with AM Staff
You can meet one of our staff and have some talks to ask questions and clarify anything about your personal faith journey. Feel free to sign up for counseling. If you are willing, our staff will introduce you to the local chapter staff nearest to your location.
AM offers diverse tracks of Bible Study. We have a course for studying the basic theory of Salvation in Phase 1 Sola Fide, the Overview of the Bible in Phase 2 Bible Core, the Book of Genesis and Exodus, and several series based on the Gospel Books. Bible Study is a highly recommended way to start your spiritual journey on a solid foundation. Don't hesitate to participate in our excellent programs.
AM holds both onsite and online programs in local chapters. You can participate in onsite activities such as prayer meetings, group bible study, fellowships, and weekend fun activities. Find your local chapter in a chapter finder and contact the staff for more information.